There's no way around it; far-flung traditional travel uses a lot of nonrenewable resources and contributes to greenhouse gasses. Flying from New York to New Delhi in a Boeing 737 covers 7,300 miles and burns 36,500 gallons of jet fuel. 
While it would be lovely if we could all walk or bike to our bucket list destinations, leaving on a jet plane is often the only way to get where we want to go. Sigh. So how on earth can we travel for pleasure and still do good for the planet? Keep reading to find out…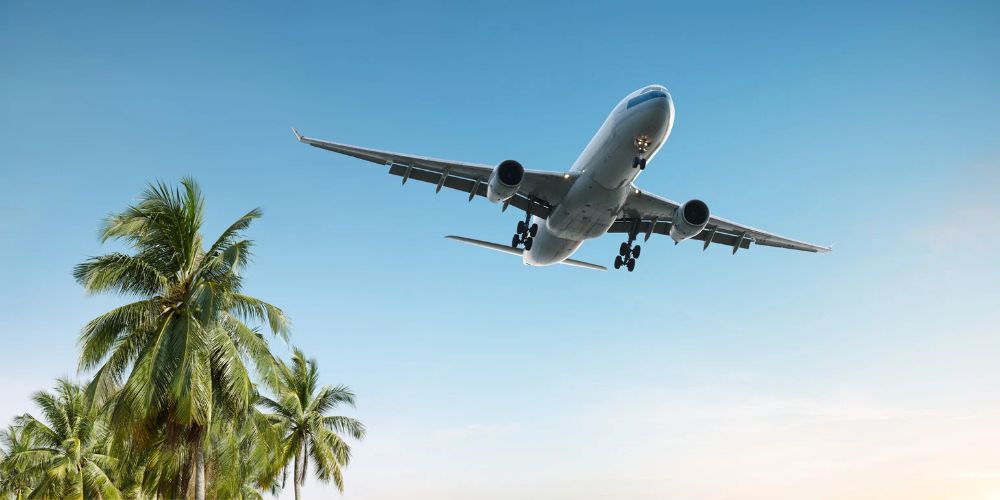 You may have heard the conversation switch in recent years from "Sustainable Travel" to "Regenerative Travel," and you may be asking yourself, what exactly is regenerative travel? The World Travel & Tourism Council says it's about being proactive and intentional, treating the place you are visiting with the same love and respect as your home country. While sustainable travel focuses on neutralizing or offsetting carbon emissions, regenerative travel attempts to propagate net positive change by putting small actions with exponential potential in place.
"Overall, regenerative tourism is holistic and has a living systems approach. It fosters collaboration and partnerships amongst all stakeholders of local tourism and encourages diversity in the local economic systems to avoid extreme reliance on tourism for a population's survival. These local populations are included in decision-making processes in an inclusive and equitable space to bring value to the communities as well as responsibility towards the environment and biodiversity of the location.

As mentioned earlier, the concept of regenerative tourism aims to bring transformational experiences to guests so they can go home inspired and bring a positive outlook on one's travel, whilst making sure that the local cultural heritage and traditions are conserved from one generation to the next. Holidays therefore become meaningful rather than egoistic, where the tourist serves a true purpose to the local populations."

- Regenerative Tourism – A holiday mind shift beyond sustainability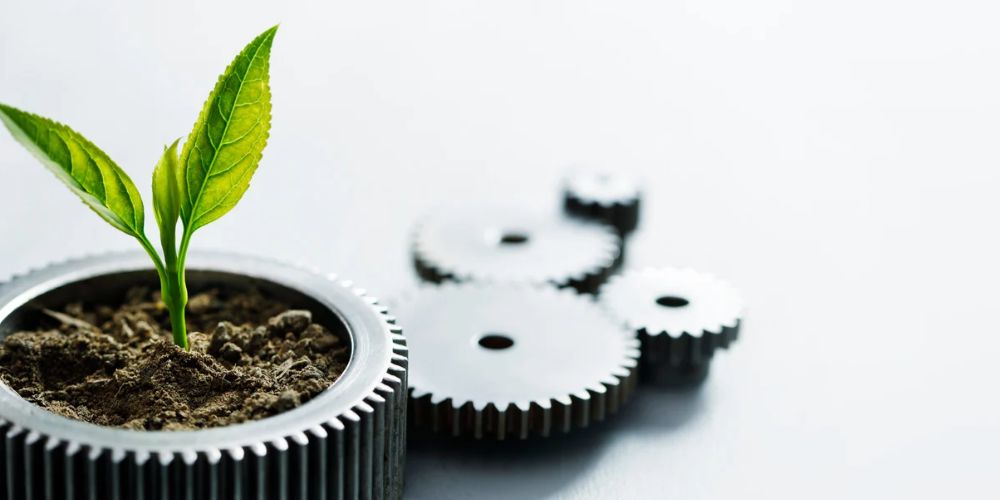 In my time as a rural community health worker in Peru and Ecuador and later as an international guide for high school students from the USA, I've seen different attempts at sustainable and regenerative travel. At its worst, there is what I've come to think of as "The Shrinking Classroom." Imagine a schoolhouse in a tiny village in a remote corner of the map. The school was built by international aid organizations and now hosts various groups of youth each year to engage in 'volun-tourism.' The problem, however, is that the well-intentioned students that arrived at the school had no discernable construction skills. Even if they did, the travel organization's liability insurance didn't cover nail guns, or table saw use by underage minors... 
So the students' time was relegated to easy projects that could be started and finished within a few days, making them feel accomplished. Often, this involved painting a classroom. Now imagine that this classroom, which was already small and crowded with desks, is subject to layer after layer of paint, year after year, slowly increasing the walls' real estate and decreasing the classroom's size. Thus, my shrinking classroom hypothesis.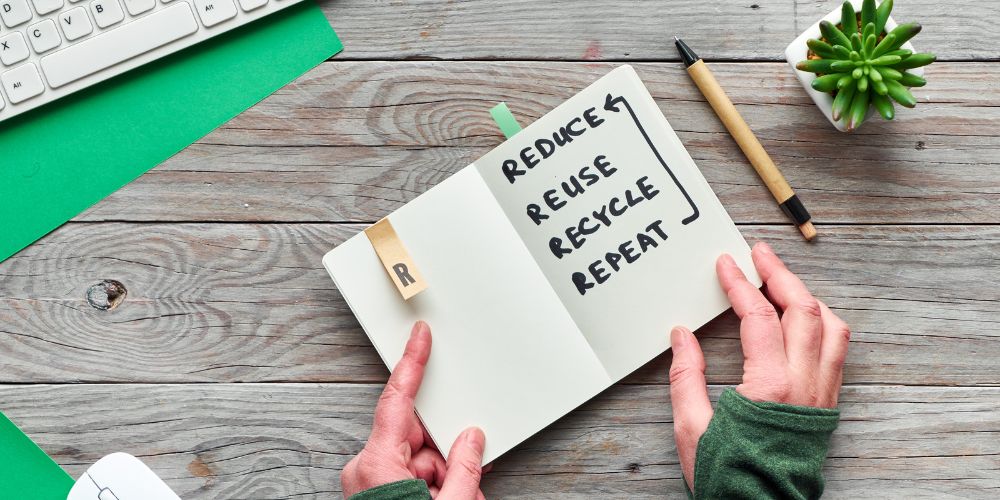 While some may see these trips and the shrinking classroom hyperbole as a colonialist saviorism issue, I want to set the record straight and clarify that my students came from every imaginable background. One student told us stories about Caribbean adventures on their family's yacht, and another admitted when we touched down 3,000 miles from where we started that they had never been on an airplane before. One talked about how important school was because it alleviated their food insecurity, while another met the group at the destination in their private helicopter. However, a common thread for almost all participants was that they saw the volunteer trips as an easy win for their college application essays rather than a force for generating lifelong learning. 
As their leader, I tried to foster conversations that challenged their narratives and hopefully made them more conscientious travelers. Would it be better to pay a trained local community member to paint this school? What impact does your presence have on this community? What impact does this community have on you? I heard you say these people have nothing, but that's not true. Let's talk about tangible and intangible resources and cultural humility. 
Guiding these students allowed me to not only ask them essential questions but also to ask myself: How do we expand the classroom instead of shrinking it? How do we contribute to regenerative practices instead of slapping layers of paint on the problems that small remote villages and Mother Earth face today?
My questions led me down a long winding path, starting with the well-known triangle icon, whose every point represents a vital R-word maxim: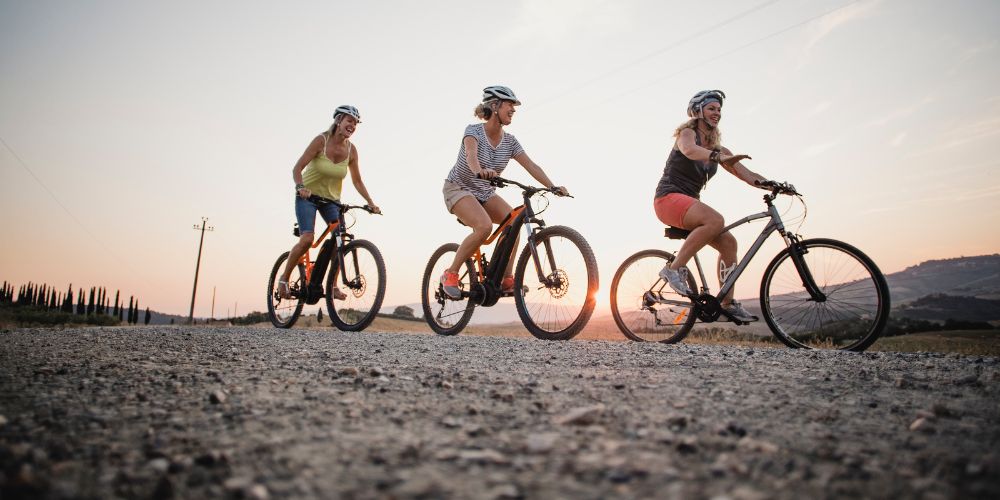 Reduce
We can reduce our overall travel. This doesn't necessarily mean never boarding another airplane; it can be a long-term equation. For example, I am flying soon for a family reunion, so I am committing to driving my car less in the weeks leading up to the journey. (If you hear a bell being rung and heavy breathing, don't worry, that's just me on my trusty bicycle, sweating it out in the name of the pacha mama!) 
Furthermore, in the post-2020 era, we can reduce our commuter footprint by working from home when possible. The AGC office team has been working fully remotely since its inception - nearly 25 years of decreasing the associated pollution from a twice-daily drive to work!  No matter where you're calling from, you can be assured that the friendly voice on the AGC line didn't have to travel long distances to talk to you. 
Sharing the journey can reduce the number of fossil fuels used overall. On AGC trips, travelers email back and forth before their adventure begins to figure out (among those arriving early) who wants to share a taxi from the airport to the hotel in Saint George, Utah, or navigate the train station together in Madrid, Spain. There is power in numbers when carpooling and when reducing our greenhouse gas emissions.
When did you last receive a printed brochure from Adventures in Good Company? Hard to remember, right? That's because we try to share our journeys primarily in a digital space to decrease the amount of unnecessary paper waste we produce. 
We can also reduce our environmental impact by following the 7 Leave No Trace principles in our everyday lives and when we travel. 
Plan ahead & Prepare

Travel & Camp on Durable Surfaces

Dispose of Waste Properly

Leave what you find

Minimize campfire impacts

Respect wildlife

Be considerate of other visitors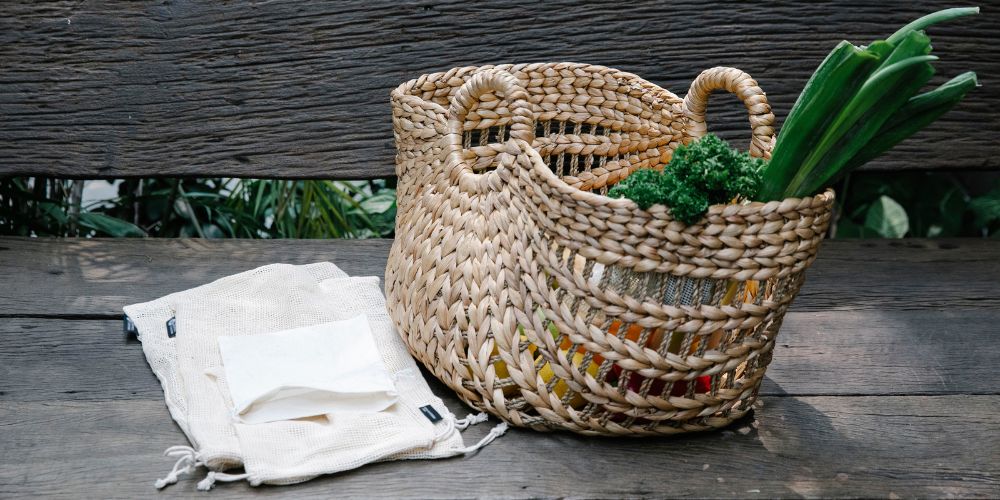 Reuse 
It can be intimidating to open up the packing list for your AGC adventure and realize that you don't own everything you need. Luckily, there are several options for reusing gear that already exists. Whether that means reaching out to an active friend or your hiking group to see who has a pair of ankle gaiters you can borrow for your Big Bend National Park hiking trip, or checking out an online gear rental company for winter boot options for your Minnesota Dog Sledding trip. Many of our packing lists include a reusable shopping bag and a Tupperware container to help cut down on the amount of single-use plastics during your travels (and it means you can snack whenever you are hungry on the trail!). If you do invest in new gear, you can make informed consumer choices. If treated well, you can use your lightweight trekking poles for decades to come while you knock out all the Slackpacking trips that AGC offers! 
Talking about gear specifics, did you know that the color black in textiles is historically extra damaging to the environment? Dark dyes are typically petroleum-based and contain polyfluorinated compounds, which don't biodegrade quickly. These can leave a long-lasting detrimental legacy on the beautiful outdoor spaces where we walk, cycle, and make new friends. 
The good news is that influential clothing brand leaders in the industry are exploring environmentally friendlier practices. Columbia produced the OutDry Extreme Eco Jacket, each composed of 21 recycled plastic bottles. The dye-free fabric saved over 13 gallons of water during production (compared to a dyed fabric). Patagonia and Marmot now both incorporate dyes made from algae which are carbon-negative pigments since they are grown by capturing carbon dioxide!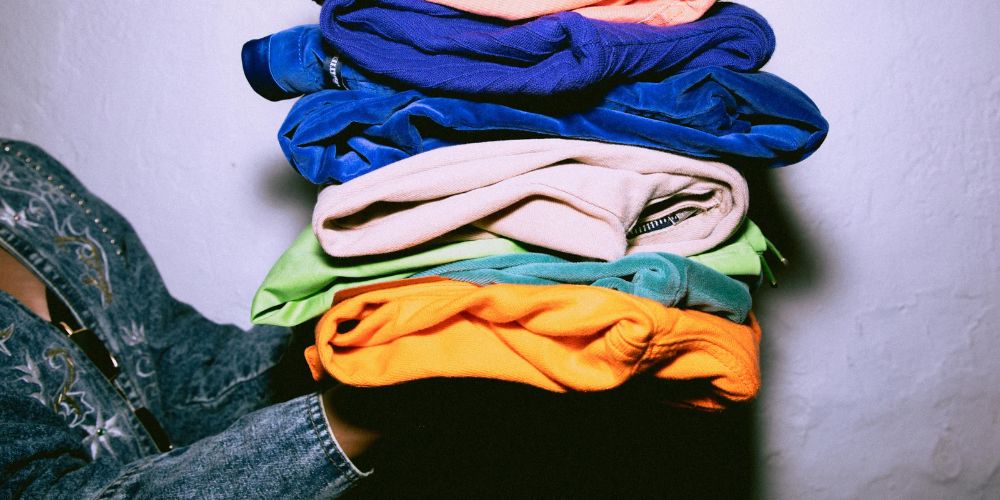 Recycle
This one is easy at home, where municipal services are accessible and reliable, but what about when we travel? It can be challenging to find a recycling bin in the middle of Baja, Mexico, let alone at Everest Base Camp. If you're like me, you may have to empty your pockets at the international airport on your way home not of valuables but of trash and recycling that you've picked up and gotten stuck with because there were no optimal receptacles at the moment.
I'd be remiss not to admit that 20-25% of recycled materials in the States still end up in landfills. This may be due to issues with cleaning or sorting it, but the flimsy plastic that commonly houses strawberries, for example, is cheap to produce and costly to make into 2nd generation products. Overall there is not a high demand for recycled materials, which is why the triangle is a weighted icon. Our main aim should be to reduce, then reuse, and finally, when those two are exhausted, recycle.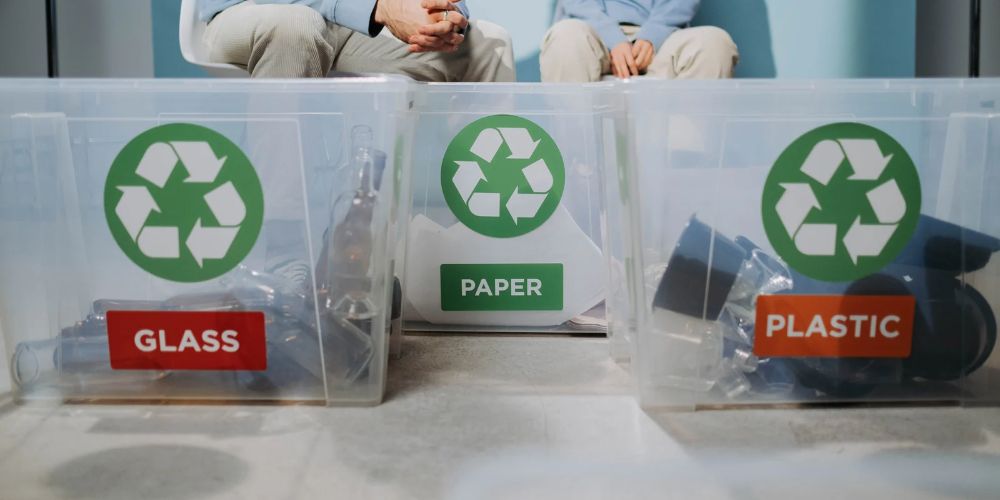 Renew
Continuing on the journey of "R" aphorisms to further regenerative travel, I thought it appropriate to add RENEW and RECREATE. We can renew our commitment to tread lightly, to care, and to educate (not only ourselves but our networks). For inspiration, look to the Tiaki promise in New Zealand, promoted by an adorable video campaign of Kiwi children promising that when they grow up, they will take good care of tourists and, in return, ask that visitors of today take good care of the islands and their incredible natural resources.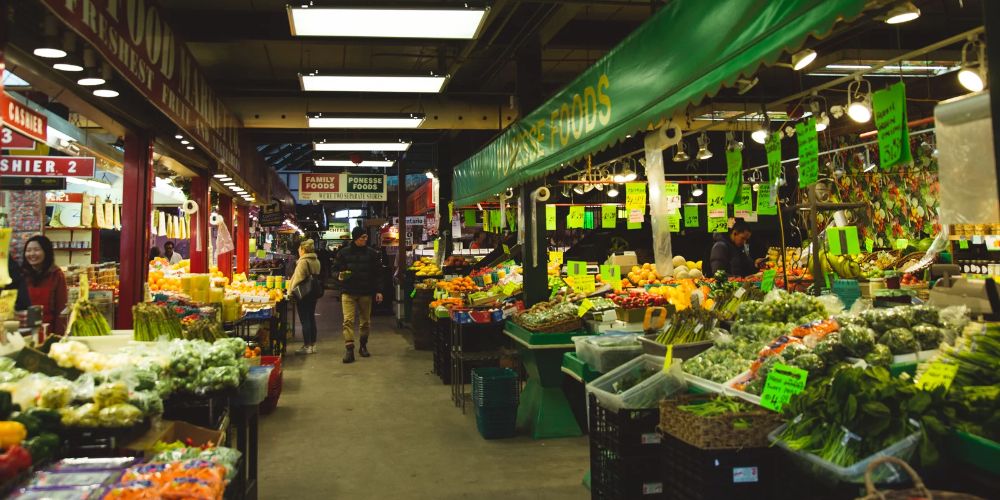 Recreate
This one is a play on words, not to create again, but to play thoughtfully and respectfully. We can do this by purchasing locally made food and goods when we visit a foreign country, hiring local guides, and soaking up the beauty and uniqueness of where our feet happen to be planted. We recreate responsibly when we observe, ask polite questions, and contribute mindfully to the local economy.  
So what does a girl want? This girl wants you to approach your next travel from the lens of regenerative tourism to see what small actions you can take to set more significant positive impacts in motion. 
What does Mother Earth want? I imagine she wants what many moms want: respect… and a nap.